Mississauga has much to offer if you are a local looking for excitement or a visitor exploring the area. There are so many fun things to do in Mississauga for people of all ages, no matter the reason or the season.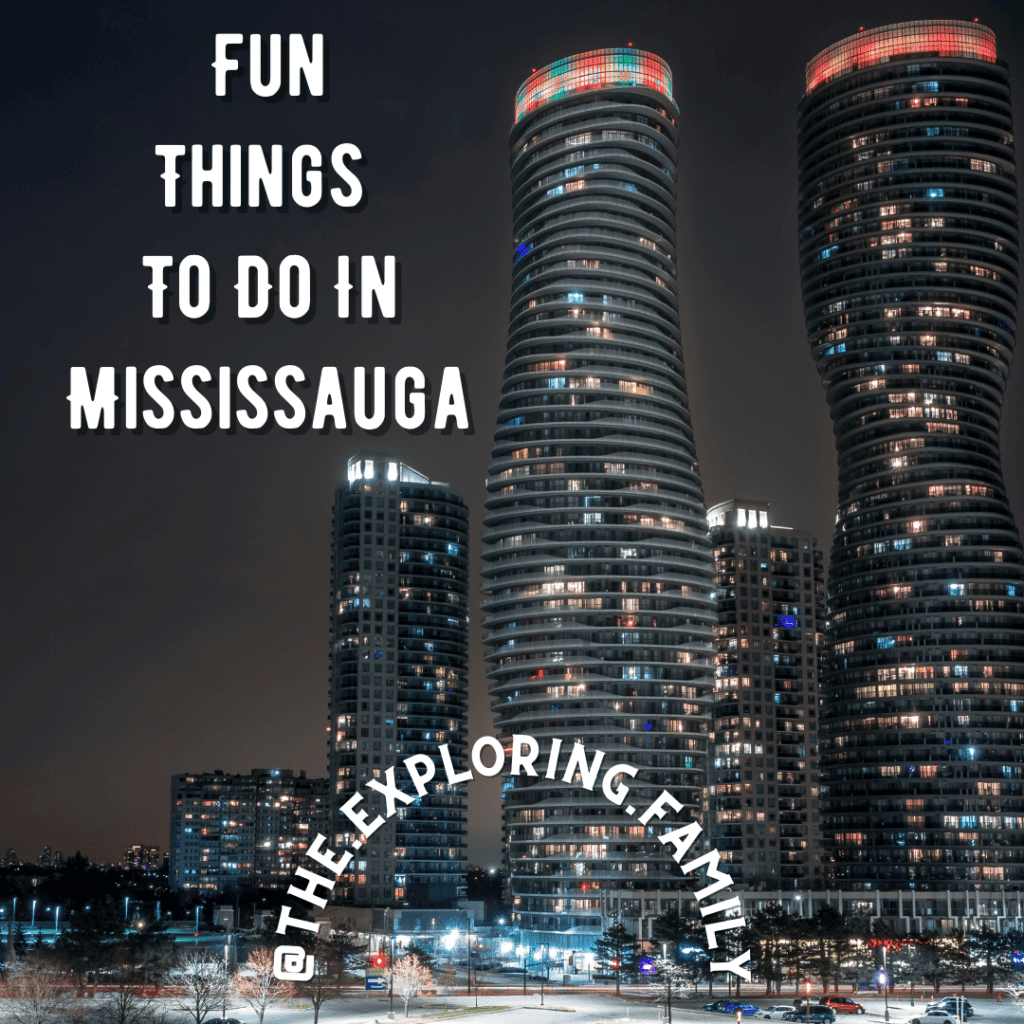 Whether you are looking for Mississauga attractions, places to go in Mississauga, or to participate in fun activities in Mississauga, you are sure to find something that suits your needs. Don't forget to check out our Local Events Calendar for special events and activities as well.
From outdoor adventures to relaxing indoor attractions, there is something in Mississauga for everyone. Whether you check out a museum, visit a conservation area, cool off at a splash pad, or anything in between, this is a great place to visit with your family.
Things to do in Mississauga
Click through the links to explore each of the Mississauga activities.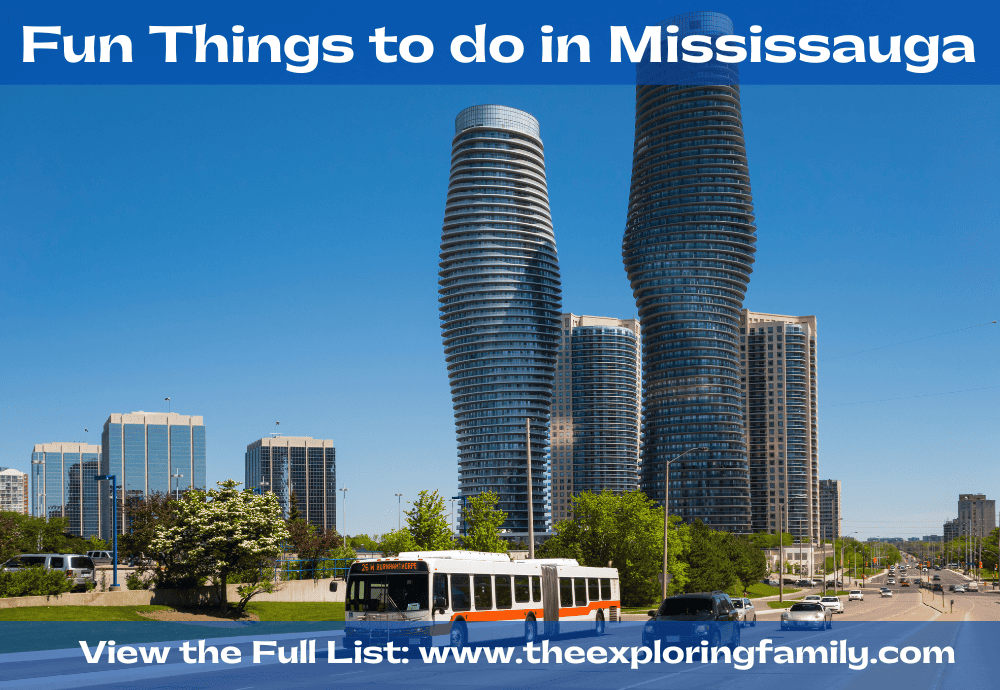 Fun Activities in Mississauga
There are several fun activities and places to go in Mississauga. No matter what you choose, there is something for everyone to enjoy.
Visit Port Credit
If you are in the area, visiting Port Credit is a must. Lose yourself in the tranquility of waterfront trails that traverse the credit river, enjoy delicious food at restaurants like Snug Harbour, and explore all the different retail shops. Port Credit provides an unforgettable experience for all who visit.
Do Some Shopping
Mississauga is a fantastic place to get some shopping done. Check out the Square One Shopping Centre and other premium outlets. They offer a fantastic selection of stores to satisfy everyone's shopping dreams. From high-end brands to trendy boutiques, Malls in Mississauga have much to offer. 
Explore the Outdoors
Whether you want to go hiking, birdwatching, or enjoy the tranquility of nature, Mississauga is a popular destination for outdoor activities. Check out the enchanting Riverwood Conservancy, the Rattray Marsh Conservation Area, or the Lakefront Promenade Park. Whether you walk a waterfront trail or enjoy one of the lush green spaces Mississauga offers, there is something here for everyone.
Enjoy Ice Cream on a Hot Day
Cool down with a delicious cold treat. There are several Ice cream, Frozen Yogurt, and Gelato Shops in Mississauga. You will find a great place to enjoy yummy desserts, from classic flavors to inventive creations. Whether you opt for a cone, cup, or sundae, the joy of savoring ice-cold goodness under the sun is an experience you won't want to miss in this charming city.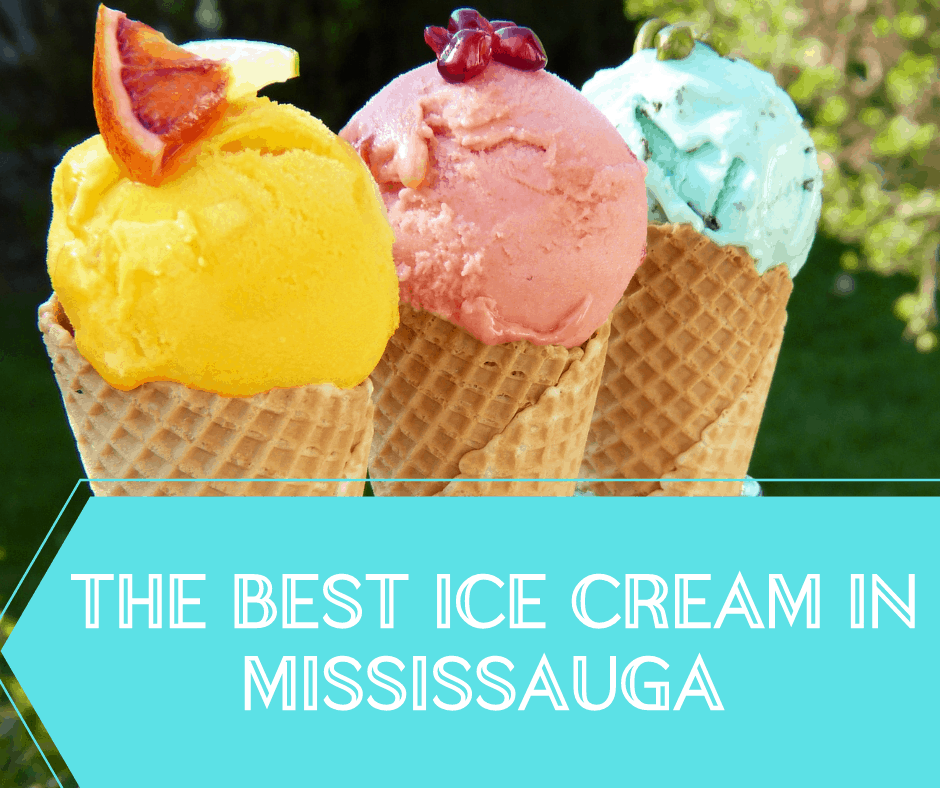 Watch the Planes Land and Take Off
Check out Where to Watch Planes at Toronto Pearson Airport YYZ and make the excitement soar. There are several great spots in Mississauga where you can get a great view of the planes taking off and landing at the airport. You won't want to miss this unforgettable experience at Toronto Pearson International Airport.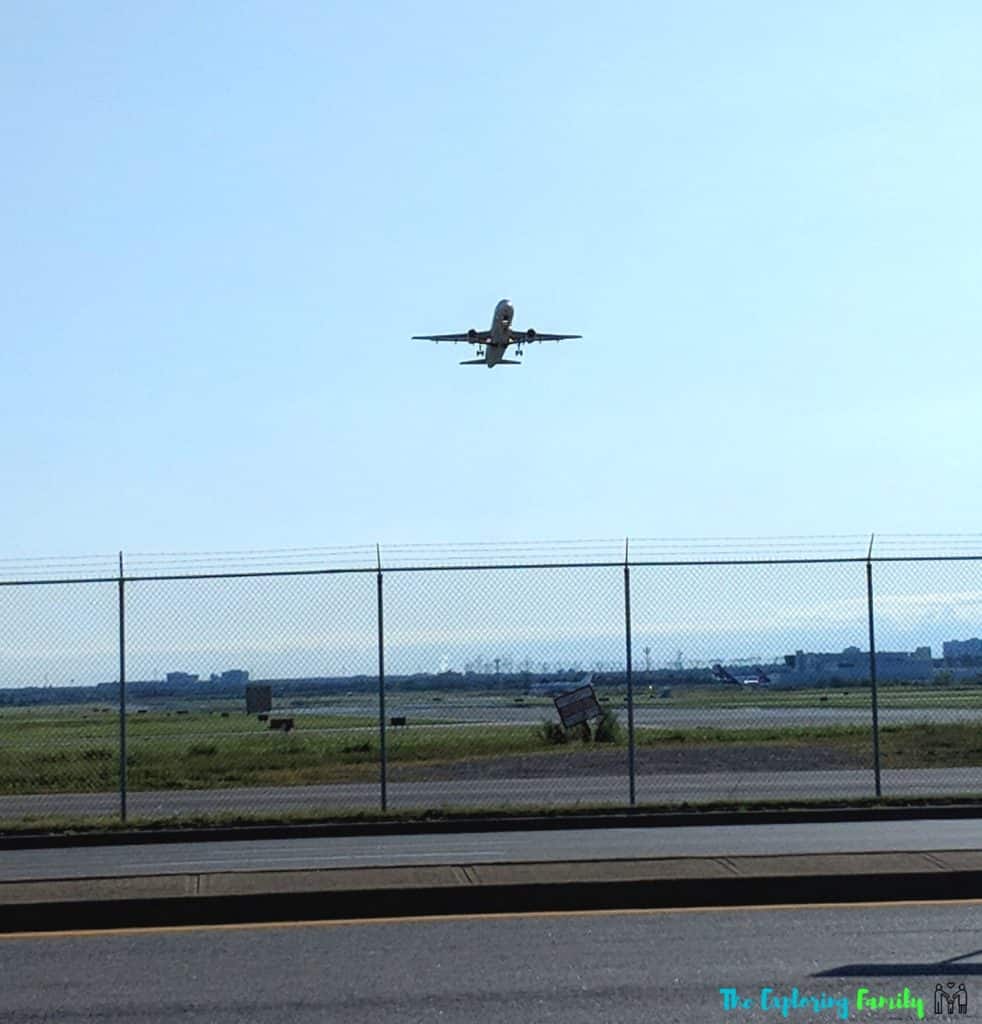 Check out What's Going on at Celebration Square
The fun never ends at Celebration Square in Mississauga. This Mississauga hub hosts several dynamic events catering to all tastes and ages. Celebration Square always has something to enjoy from exciting festivals and concerts to outdoor movie nights.
Go for a Hike
Take part in a delightful hiking adventure while in Mississauga. With several different scenic trails to explore, there is something here for every outdoor adventurer. Check out some of the Best Hiking Trails in Mississauga, and get your hike on.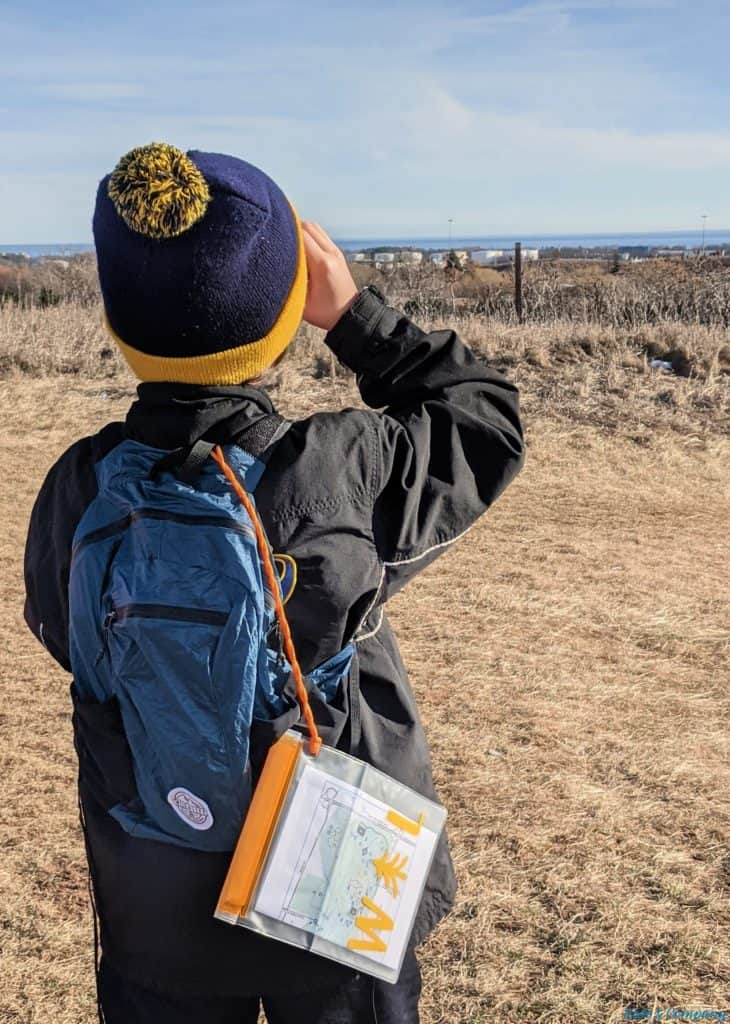 Cool off at Splash Pads or Outdoor Pools
Check out some of the Best Splash Pads in Mississauga and cool down with your kids. There are several great splash pads in the area. Whether you pick a splash pad with a large park or one located more centrally, there is something for everyone. Prefer an outdoor pool? Check out the Best Outdoor Pools in Mississauga, Brampton, Caledon, and Milton. There is something for everyone.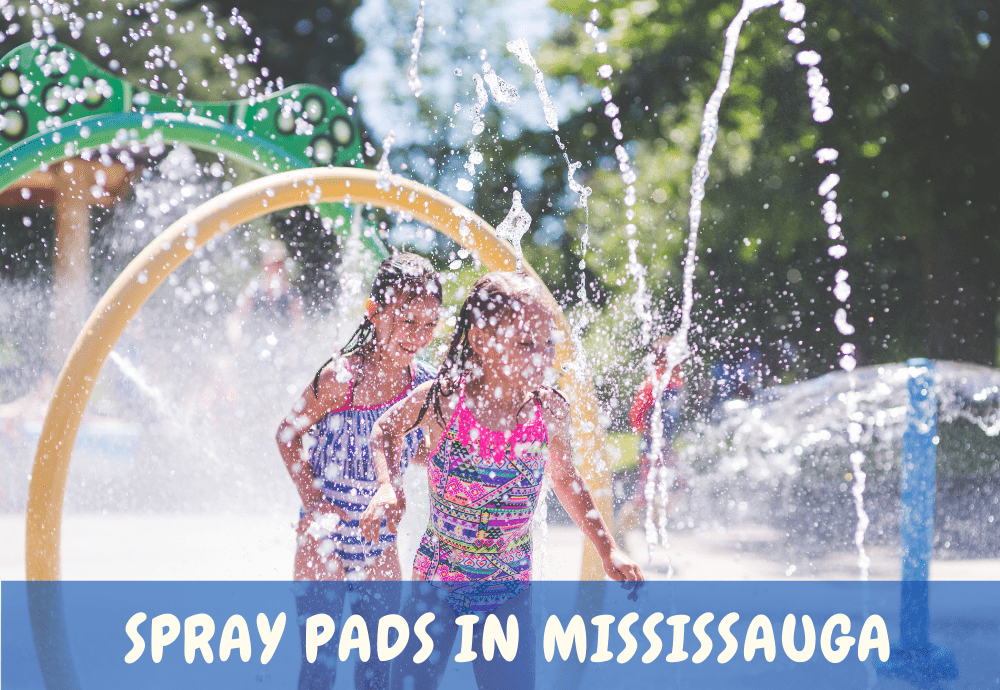 Battle it out in a Nerf Challenge
Check out GYGO and enjoy a fun Nerf Challenge. This indoor entertainment complex is a great place to enjoy many Nerf challenges, foosball, and more. Located across from Square One Mall, this pay-as-you-play spot is a great place to go on a rainy day or if you want some exercise.
In the Winter, Enjoy some time Outdoors Skating or Sledding
Lace up your skates and glide across frozen rinks, or grab a sled and dash down snowy hills. Whether you're a seasoned skater or a first-time sledder, Mississauga's winter activities promise an enchanting experience, making the most of this snowy season. Skating in Mississauga and Tobogganing in Mississauga are activities you don't want to miss.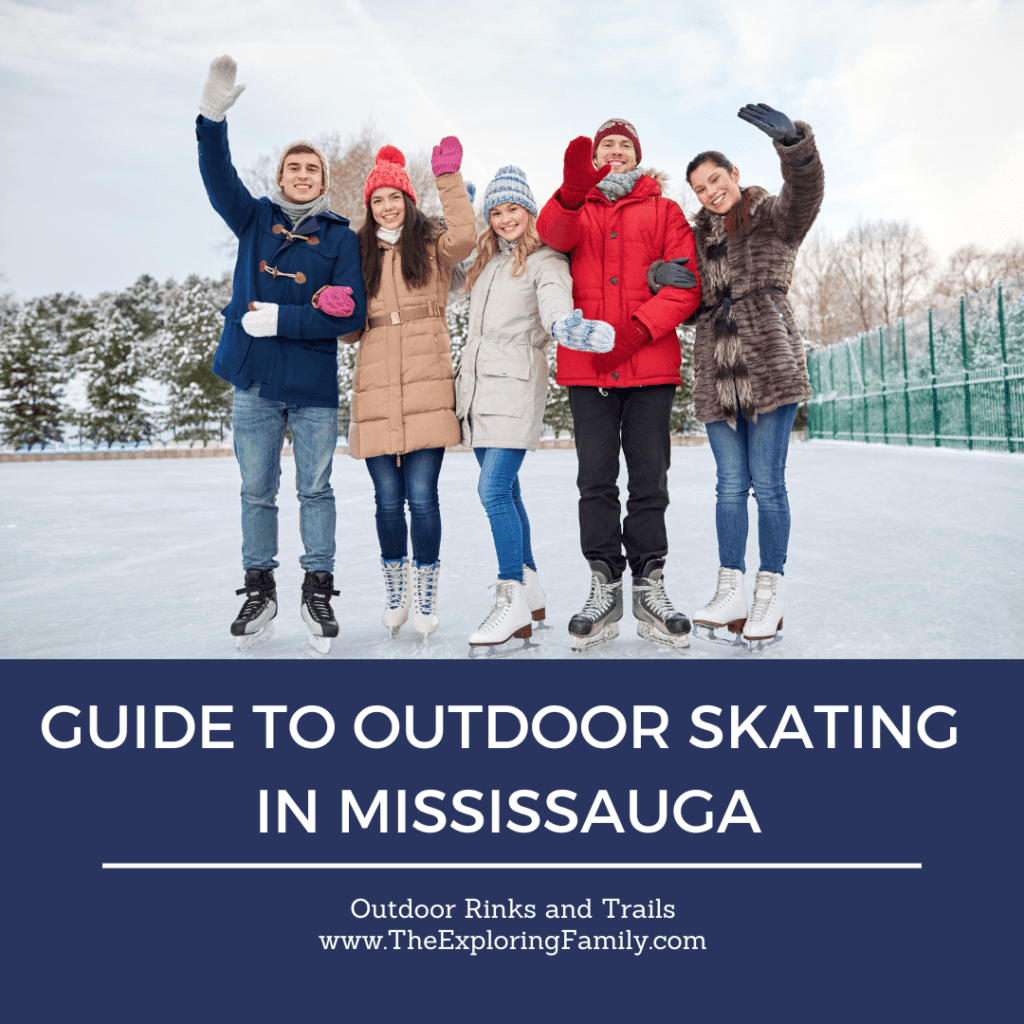 Indoor Playgrounds for Kids
Check out The Best Indoor Playgrounds in Mississauga and have an absolute blast. Rain or shine, these vibrant play areas provide endless fun and entertainment with colorful structures, slides, ball pits, and interactive games. Parents can relax knowing their little ones enjoy safe and active play, making indoor playgrounds the perfect destination for family fun all year round.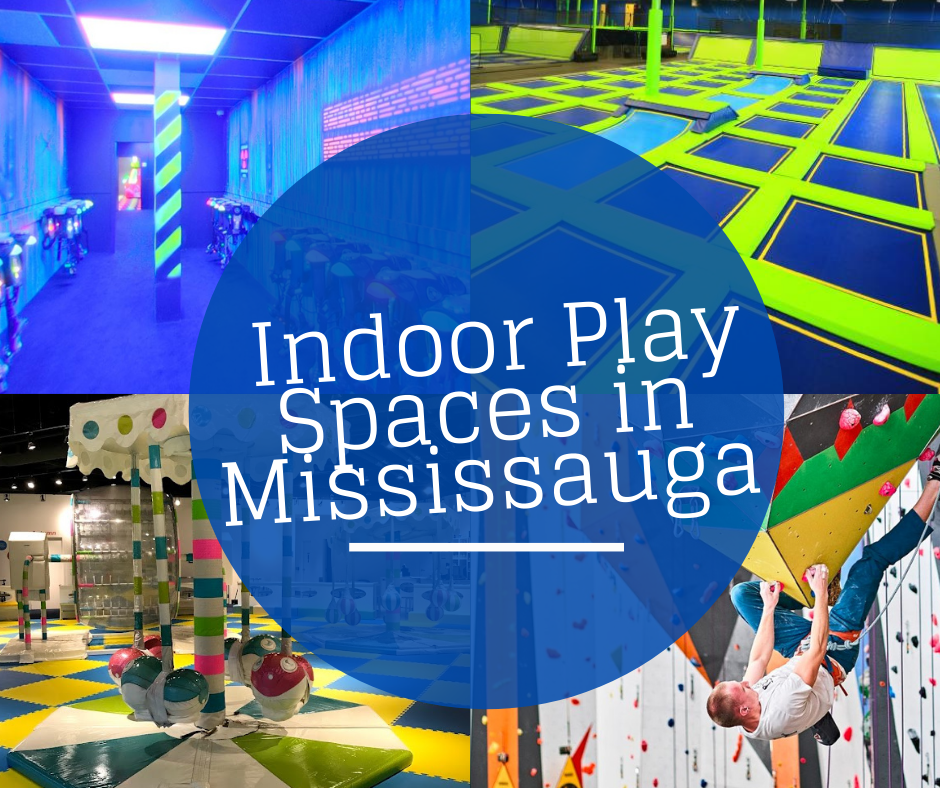 Enjoy the Waterfront
Nature lovers can enjoy the Mississauga Waterfront. Nestled along the picturesque shoreline of Lake Ontario, the waterfront exudes enchanting beauty. Visit Jack Darling Memorial Park! It stands as a shining gem along Mississauga's shores. With its breathtaking views and serene ambiance, the park invites visitors to unwind and appreciate the beauty of Lake Ontario. Whether strolling along the sandy beaches, having a picnic by the water, or enjoying the playground with the little ones, visiting Jack Darling Park is the perfect way to enjoy the shores of Lake Ontario.
Go Golfing or Play Mini Putt
There are several fantastic Golf Courses in Mississauga to choose from. Whether you visit Lakeview golf course or opt for the Credit Valley Golf and Country Club, golf enthusiasts have many fantastic options. Are you looking for something less in-depth? Check out the Best Mini Golf in Mississauga. Whether perfecting your swing on the green fairways or having a blast with friends and family at the best mini-golf spots, you will have a great time.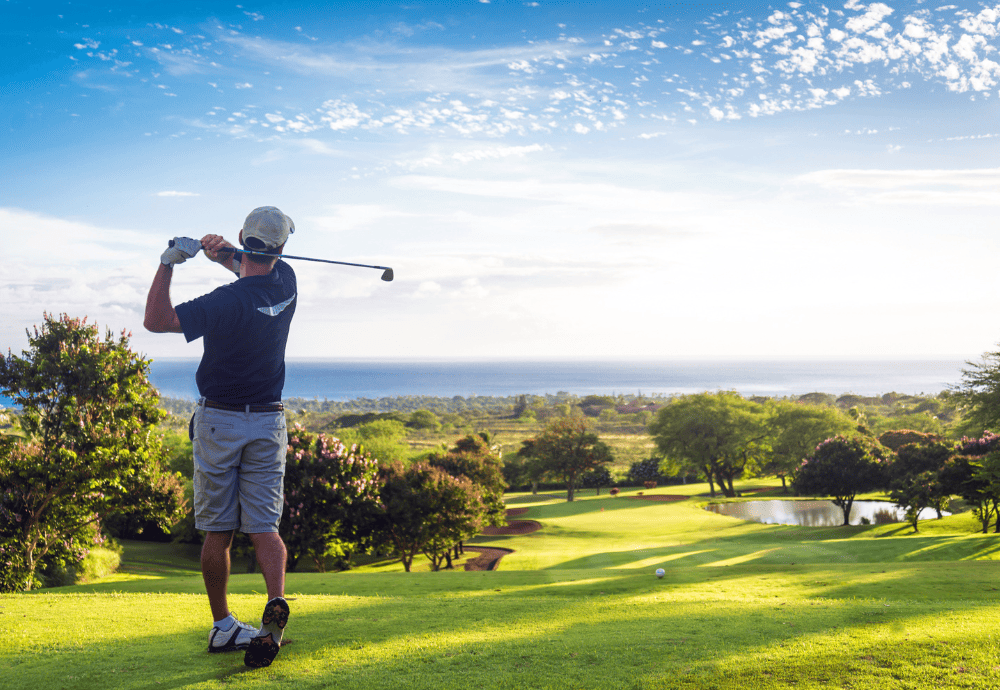 Check out the Events at Paramount Fine Foods Centre
From thrilling sports events like Toronto Rock, Raptors 905, and Mississauga Steelheads to captivating concerts and special shows, even some with live music, there's always something exciting happening at this state-of-the-art arena. Don't miss out on the action-packed events that unfold at Paramount Fine Foods Centre, where unforgettable moments await you. 
Take in Some Art – Art Gallery of Mississauga
Check out thought-provoking exhibitions and engaging programs at the Art Gallery of Mississauga. The gallery offers an enriching experience that celebrates creativity and fosters a deeper appreciation for the arts. Whether you're seeking inspiration or simply a moment of artistic contemplation, the Art Gallery of Mississauga is a must-visit destination for anyone passionate about creativity and culture.
Go for a Bike Ride
Hop on your bike and explore some Fun Mississauga Bike Trails. Whether you're a casual rider or a cycling enthusiast, these trails offer a fantastic way to stay active while immersing yourself in the beauty of Mississauga. Enjoy the freedom of the open road as you take part in a delightful bike ride in Mississauga.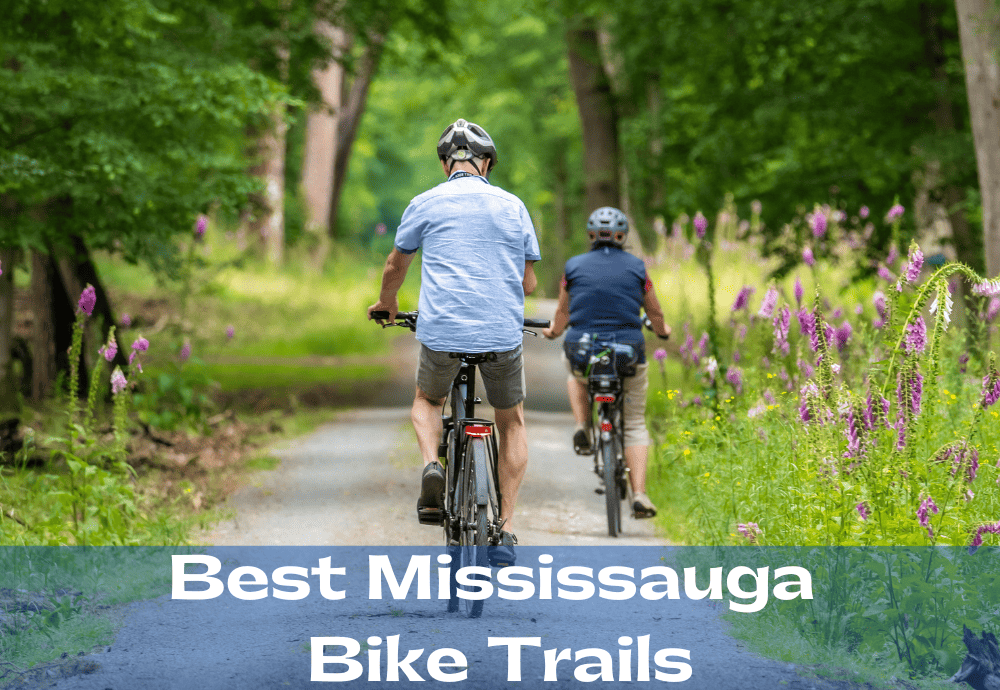 Visit a Brewery
If you love beer, visiting a Mississauga Brewery is a great way to enjoy Mississauga. From innovative brews to traditional ales, there are several different options to explore. Check out the Stonehooker Brewing Company or the Big Rig Brewery and take a tour, enjoy some beer, and explore the process of making one of your favorite beverages.
Go to the Races
Take a day off and go to the races in Mississauga. Whether it's the thrill of horse racing at Woodbine Racetrack or the excitement of casino games, you're in for an action-packed adventure. Place your bets, feel the adrenaline rush as the horses thunder down the track, and try your luck at the gaming tables. With a mix of excitement and entertainment, going to the races in Mississauga is a sure bet for an unforgettable experience.
Escape Rooms
Escape rooms offer up a thrill unlike any other. There are so many Escape Rooms in Mississauga and Brampton that you can choose from. They offer fun challenges and interactive puzzles that will put your teamwork abilities to the test. Gather a group and work together to solve the mysteries within a time limit. Escape rooms are a great way to spend a day in Mississauga making memories.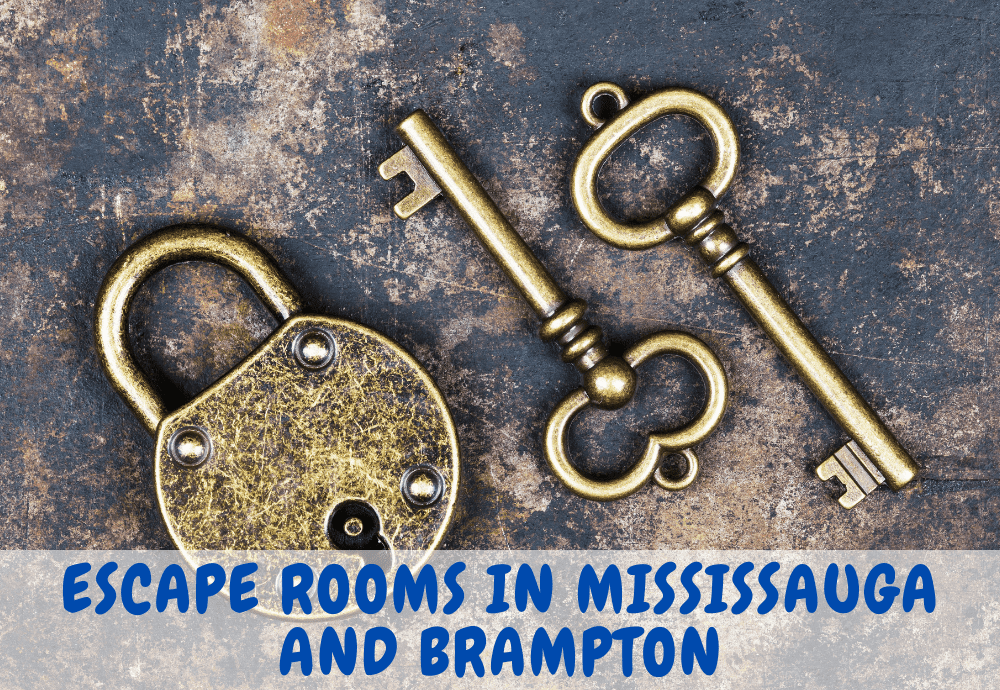 Visit a Museum
Visit the Bradley Museum and explore the rich culture and long history of Mississauga. Featuring exhibits, heritage buildings, and more that showcase the city's rich history, this museum is the perfect place for visitors. Immerse yourself in historical artifacts and walk through the beautifully preserved structures. You will gain insight into the lives of early settlers. Located in the heart of Mississauga, this museum is one of the best places to learn more about the city.
Catch a Show
Take in a show at Mississauga's Living Arts Centre. This venue showcases diverse dance performances, concerts, theatre productions, and so much more. From renowned artists and local talent, everyone can enjoy something here.
Get Your Game On
Get your game on in Mississauga. Rain or shine, you will experience the latest in next-generation virtual reality, driving simulation, shuffleboard, ping pong, and pool tables. With over 80 games like Kung Fu Panda, Pac-Man, and Mario Kart, the possibilities for excitement are endless. After winning big on the redemption games, explore the Trophy Case filled with various commemorative items. With state-of-the-art technology, The Rec Room lets you quickly play games and track your credits and redemption points.
There are so many fantastic things to do in Mississauga. Whether you visit a beautiful park, enjoy picnic areas or walking trails, have fun at an indoor playground, or see historic buildings, you will have a fantastic time.
Whether it is your first time visiting the greater Toronto area or you are a local, you will have so much fun in this fantastic city. With a variety of There truly is something for everyone in the city of Mississauga.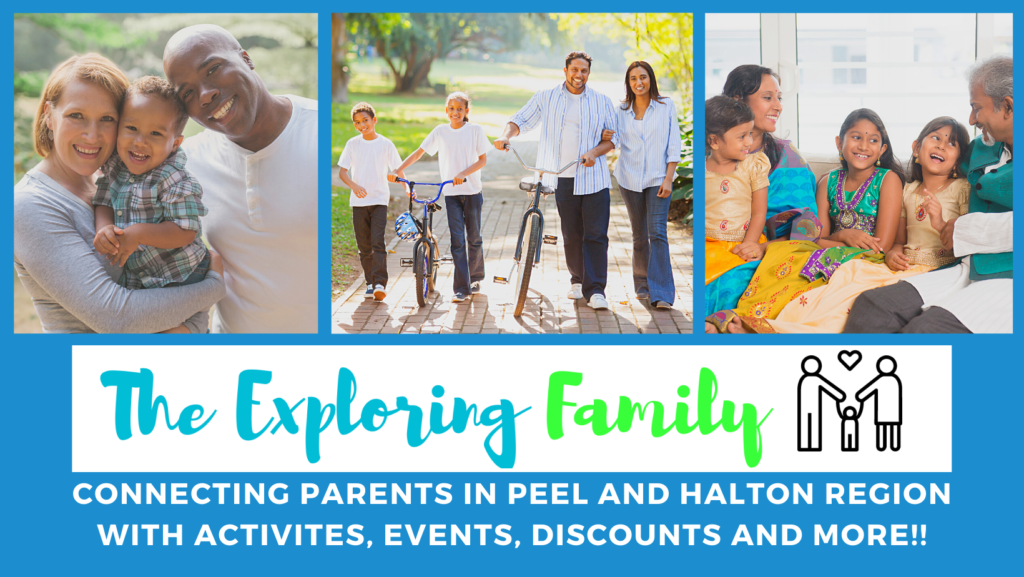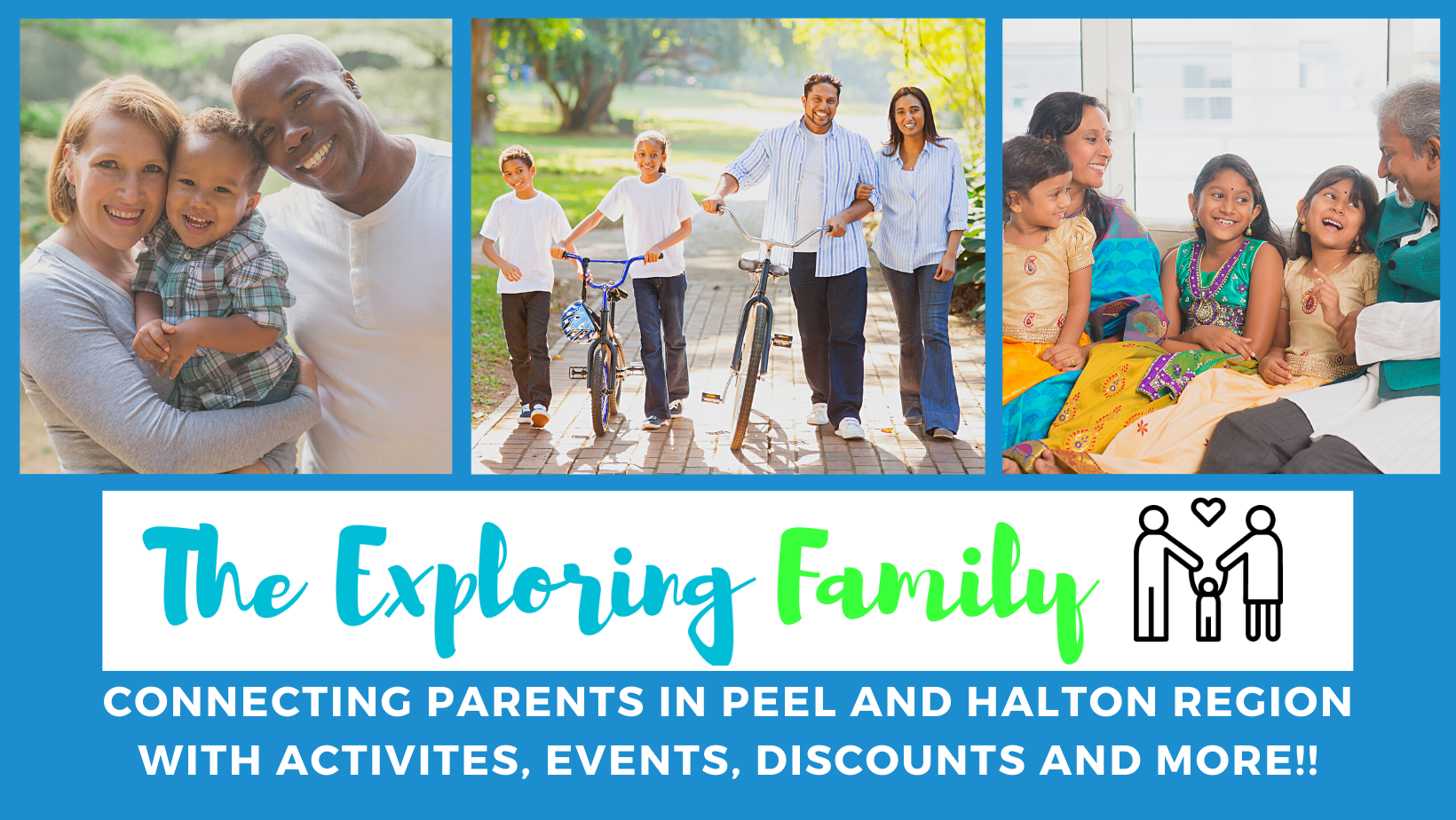 Can you help make this article better?
If you have noticed an error, have additional information or would like to share a comment you can:
E-mail us at info@thexploringfamily.com
Find us on Facebook: The Exploring Family
Find us on Instagram: @The.Exploring.Family
More Ways to Enjoy Mississauga and Area